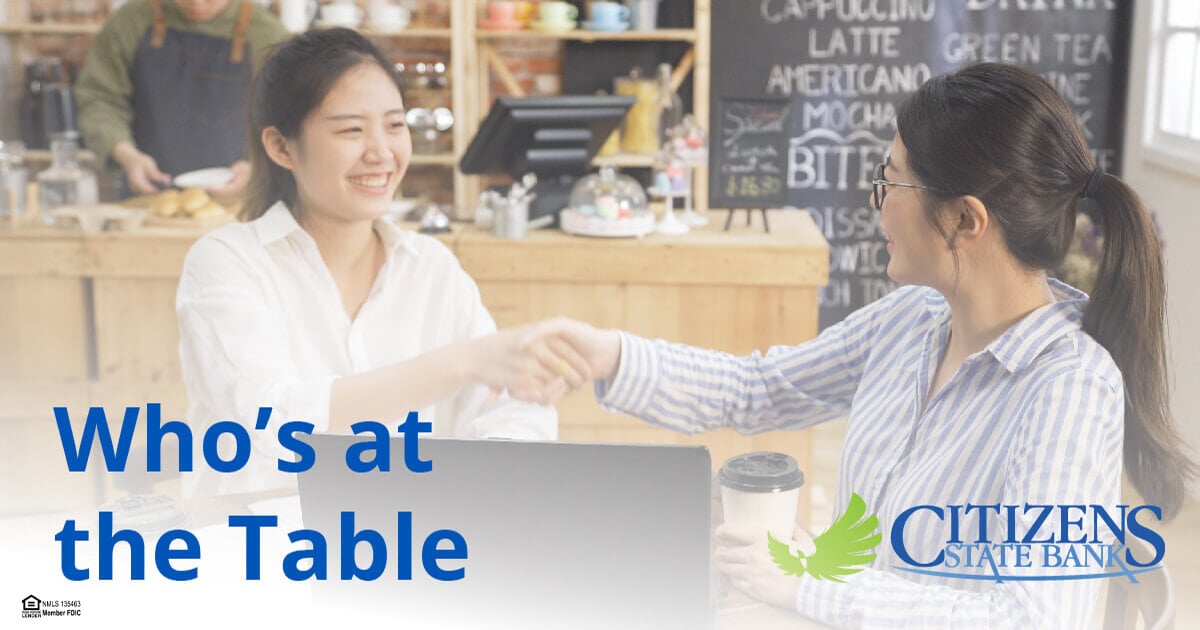 Running your own small business is a huge undertaking and it can be tough to pay due diligence to each of the moving parts. That's why you need to surround yourself with a qualified team of business professionals who know how to advise small business owners. Being able to consult each expert saves you the time and resources needed to make confident business decisions.
But who should be at your table of advisors? Ideally, you should have an expert within each of the areas necessary to your business's success.
CPA
A Certified Public Accountant (CPA) is a critical person to have on your small business advisory board. CPAs can assist you with payroll, financial reports, audits, and tax returns. A good CPA can help you save money by maximizing tax exemptions and deductions, create a sound financial plan for your business, and assist with selling your business if the time comes.
CPAs are different from general accountants because they are board-certified, meaning they are required to adhere to ethical and fiduciary standards. Furthermore, you'll want to hire a CPA who specializes in helping small businesses in your particular industry. To find a qualified CPA who fits your needs, you can browse the American Institute of Certified Public Accountants' (AICPA) directory on their website, or you can contact your local Small Business Development Center.
Attorney
A trusted attorney is an important member of your small business advisory team. Navigating legal documents on your own can end up costing you down the line, so having someone who is well-versed in legal terms is essential. Your attorney can advise you on the structure of your business, filing articles of incorporation, contract negotiations with vendors and partners, regulation compliance, employee management, and succession planning and selling. Again, finding an attorney specializing in advising small businesses, particularly ones in your industry, will give you the greatest benefit. The American Bar Association's website is a good place to start looking for one.
Insurance Advisor
An insurance advisor is crucial to helping you manage and reduce risk to your company by negotiating the best policies with insurance companies. Your insurance advisor could save you hundreds if not thousands of dollars in premiums and other payments. Their role is assembling an insurance package designed for your small business's specific needs that covers you for all of the necessary contingencies. Investing in proper insurance upfront can keep you from paying unanticipated costs down the line.
Financial Advisor
Having a financial advisor can make or break a small business, especially in the early years. Their job is to forecast trends in your industry, help you develop long-term financial plans and goals, and give sound investment advice. They can also help you make a sustainable and smart business plan.
A good financial advisor can be integral in your business's growth by advising decisions regarding equity and debt investment. They will be able to project your company's value earnings, costs, and sales based on detailed knowledge of your financial situation, market research, and careful analysis. This will allow you to build strategic business models for different financial scenarios in the future. Financial advisors can also give advice when it comes to retirement and succession planning, risk management, insurance, and taxes.
Marketing Strategist
Marketing strategists help you sell your product or service to your target audience. While you may be solid in your vision and product, a marketing strategist can help you develop a marketing plan to reach your ideal customers. Your vision and brand are important information for your business plan, too. (Looking for a good business plan template? You'll find one here.) Marketing strategists will conduct significant research about your industry, your product, and your target demographic to help you bring in as much business as possible.
HR Advisor
A human resource advisor is essential for maintaining a healthy, optimal work environment. Experienced human resource advisors can create policies, establish guidelines, and put protections in place for both employer and employee from a legal standpoint. They ensure compliance with company rules while also maintaining the company's mission and vision in hiring practices. Your HR advisor can also be responsible for creating a workforce that cultivates fairness, equality, and productivity, which in turn, helps you retain your team.
Strategic Banking Partner
You'll want the right strategic banking partner by your side when it comes to small business banking–one that takes the time to understand your business goals. When it comes to managing your finances, take time to consider services that you'll need to grow and develop your small business, such as business loans to financial assessments to cash flow management advising.
Citizens State Bank not only provides financial assessment and advising but also digital banking services, including online banking, our mobile banking app, and digital autobooks, to ensure that you can easily and securely manage your account without having to visit a location.
You can learn more about our services on the resource hub and find information on our business blog about funding, applying for a loan, cyber security, and much more.
Request Financial Advice
Ready to start a conversation with us about your financial plan for your small business? Schedule a consultation to receive a financial analysis and unlock new opportunities.
---
The views, information, or opinions expressed in this article are solely those of the author and do not necessarily represent the views of Citizens State Bank and its affiliates, and Citizens State Bank is not responsible for and does not verify the accuracy of any information contained in this article or items hyperlinked within. This is for informational purposes and is no way intended to provide legal advice.